Sewer and Drain Line Repair and Replacement in Cumming GA – Alpharetta
Do you need sewer line repair? Our plumbers do much more than fix leaks and unclog toilets. We also offer sewer line repair and sewer line replacement. Call us to speak to an expert about the issue at (678)-577-8672.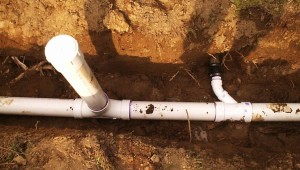 Waste water that backs up to tubs and sinks is a major sign that there is an issue with your sewage line. There are several causes such as pipe deterioration, roots in the line, or cracks and collapse of the pipe. Let us help you identify the source of your sewage issue and get everything flowing smoothly again.
Call Cardinal Plumbing Company today at (678)-577-8672 for a free in home estimate.