Garbage Disposal Repair and Installation in Cumming GA
Does your garbage disposal make a grinding noise instead of a simple motor running sound? If so, it may be time for a new disposal. Allow Cardinal Plumbing Company to help you get your kitchen in a full, and less noisy, operating system again. Call us now at (678)-577-8672.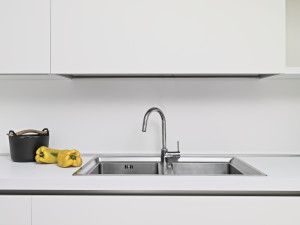 If your sink will not drain on the side with the disposal, it may not be the disposal's fault at all. You may have a clogged drain and pipe below. In that case, our technicians can identify the exact source of the issue and supply you with the solution.
Did you just complete a kitchen remodel or get a new sink? Let us help you with your kitchen set out and put things back together after the remodel crew leaves. No job is too small!